PinemeadowGolf.com is the electronic commerce site for Pinemeadow Golf Products, Inc., located in beautiful Portland, Oregon. We have been in the golf club building business for many years. We make and sell clubs all over the world and can be seen in many of your local sporting goods stores, mass merchandisers, warehouse clubs and golf shops. We make hundreds of thousands of golf clubs every year and consistently continue to be one of the top ten golf club makers in the United States.

Guy Mount III
President
Since 1985
Guy Mount III founded Pinemeadow Golf in 1985. Guy, as an independent businessman for eighteen years owned and managed several successful businesses in the insurance, cattle, and computer industries. Guy is focused on marketing, new product development, building and managing the Company's nationwide sales representative network, and managing the business for profit and growth. Guy is experienced in retail merchandising and has built relationships over the past twelve years with most of the top 100 sporting goods chains and mass merchandisers in the country. He has an in-depth knowledge of their requirements, needs, and their buying and operating philosophies. He is a graduate of the University of Oregon.

J. Bryan O'Doherty
Chief Financial & Operating Officer
Since 1989
Bryan joined Pinemeadow Golf in 1989. Bryan oversees the finance operations and directs the Company's e-commerce and web activities. Bryan practiced for many years as a CPA, including service as partner-in-charge of audit for Grant Thornton, LLC, managing partner of Hainline, O'Doherty & Company, CPAs, and five years with Deloitte & Touche. He has advised hundreds of businesses and business owners over the past thirty plus years, including serving as a Board Member, Chairman and CEO for a number of privately owned companies. He is an honors graduate of Oregon State University.

Don Ward
Warehouse Manager
Since 1997
Don is Pinemeadow's Production Manager and has 17 years experience in the Golf Industry. Don joined Pinemeadow in 1997 after being with Cobra Golf from 1990 – 1997. During his time at Cobra, Don served as Inventory & Logistics Manager for three locations with responsibility for over 100 employees, and $30,000,000 of inventory. He implemented a cycle-counting program for the entire company. During Don's time at Cobra, it grew from a mid-size company into one of the top industry leaders.
Don applies the same high standards at Pinemeadow, helping provide the same high quality product at an affordable price. In addition to Production, Don is part of the Global Purchasing and Product Development teams.
What is your favorite golf course? Golf hole?
Hole:

Avara - Carlsbad, CA - 18th hole
Who would be the other players in your "Dream Foursome"?
John Daly, Fred Couples, Greg Norman

Yuriy Palchey
Production Lead
Since 2003
Yuriy joined Pinemeadow in 2003. He is a very skilled club builder, with a keen eye for detail. He also has a great understanding of the workings of our production facility from the ground up. Yuriy schedules production, oversees quality control, and works with sales to ensure 100% customer satisfaction. Over time his experience has led him to his current role as the Production Lead for the Pinemeadow team. When not here he is a dedicated family man, with a wife and one son.
Who would be the other players in your "Dream Foursome"?
Will Smith, Jackie Chan, Andrei Schevchenko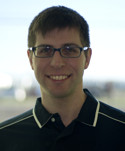 Aaron Hartling
Customer Service / Graphic Designer
Since 2009
Aaron joined the Pinemeadow team in 2009. He is a graduate of Oregon State University majoring in Fine Arts. Aaron brought with him many years of customer service experience as well as a background in graphic design and photography. He is currently managing all Pinemeadow Golf product photography as well as collaborating on graphic design for advertising and website design. If you call Pinemeadow Golf, there's a good chance Aaron will be the first one to help you out and make sure you're taken care of.
What's in your bag?
What is your favorite golf course? Golf hole?
Who would be the other players in your "Dream Foursome"?
Carl Sagan, George Carlin, and Bruce Campbell

Gabe Ballard
Sales & Marketing Manager
Since 2002
Gabe joined Pinemeadow Golf in March of 2002. His first experience in the golf business was working during the summer at a local golf course. He is a graduate from the University of Oregon with a degree in Business Administration. He started work in the high tech industry right out of college and gained valuable experience in manufacturing and operations. During that time he was introduced to Pinemeadow and knew that the sporting goods industry was a better fit and loved golf as a sport.
Gabe now works with the national and international retail stores that offer Pinemeadow products and travels to many sporting goods trade shows to pursue the latest technologies and represent Pinemeadow as the best value brand in golf.
What is your favorite golf course? Golf hole?
Hole:

Pacific Dunes - # 13 Par 4
What's in your bag?
Who would be the other players in your "Dream Foursome"?
Ben Hogan, Will Ferrell, and Bubba Watson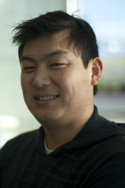 Tom Berry
Marketing and Affiliate Services Director
Since 2001
How did you get started with PinemeadowGolf.com?
Tommy has always been passionate about golf and has wanted to work in the industry for quite some time. His goal was achieved when he joined the Pinemeadow team in 2001. Since high school he put himself golf environment where he started working maintenance before eventually moving to the pro shop during college. He attended Central Washington University and graduated with a degree in Business Administration. After college, he worked in a customer service position and when the opportunity to work for Pinemeadow arose he jumped all over it. His decision was made given the chance to work in golf and in a customer-oriented environment where everyones goals are the same.
Early in his tenure, he was given the opportunity to launch and enhance his career in web marketing. As the Web Marketing Director he continues to to learn and be the liaison for us helping stay on top of the always-in-flux web world. He has attend several web and golf related conferences such as the PGA Show and CJU to build his skills in golf and the web. In his free time you'll find him golfing, traveling and enjoying life at its fullest.
What is your favorite golf course? Golf hole?
Course:

My favorite course is the Azaleas course at the Dancing Rabbit Golf Club in Choctaw, Mississippi.



Hole:

As for my favorite golf hole that is a tough question. The first one that comes to mind is #17 at Apple Tree in Yakima, WA..... or maybe #1 at Furry Creek just outside of Vancouver, Canada.... actually any hole at the Bandon resort. I could go on and on but I better let you check out my colleague's favorites.
What's in your bag?
Doublewall 9.5 Degree Driver
Pinemeadow Excel 2 Hybrid
Yukon Irons 3-PW
Pinemeadow Wedges (52, 56 & 60)
Xeon 9 Putter
One tip you would give to all golfers?
Plan golf trips with your buddies.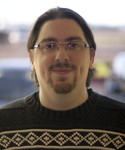 Nathan Humble
Web Guru
Since 2003
Nathan has been Pinemeadow's "Web Guru" since 2003. He has an extensive computer science background and after graduating from The Evergreen State College, began work at a large corporation in the Pacific Northwest as a member of their applications development and maintenance team. Several intense years there gained Nathan the experience to take charge of Pinemeadow's web technical department, initially concentrating on server side applications and security.
Nathan has tinkered within all aspects of the world wide web since it became available to the general public in the mid-1990's; and, being the Web Guru of Pinemeadow's web team is certainly a big step up from his beginnings as his high-school's webmaster. Pinemeadow makes full use of Nathan's database programming skills and expert knowledge of many advanced programming languages.
Who would be the other players in your "Dream Foursome"?
Mark Twain, Sean Connery, and Albert Einstein.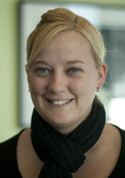 Charmal Mattson
Accountant
Since 2010
Charmal joined Pinemeadow Golf as our accountant in 2010. She has 10 years of accounting experience and graduated from Washington State University with a degree in accounting. Working for Pinemeadow Golf Charmal strives to help all of her customers succeed, by holding down the fort while the guys are out playing golf and selling golf clubs!
When she is not working, Charmal can be found hiking, boating, experiencing the outdoors, and planning her next travel adventure.