:: Golf Clubs
:: Courier Cruiser Golf Cart - 3 Wheel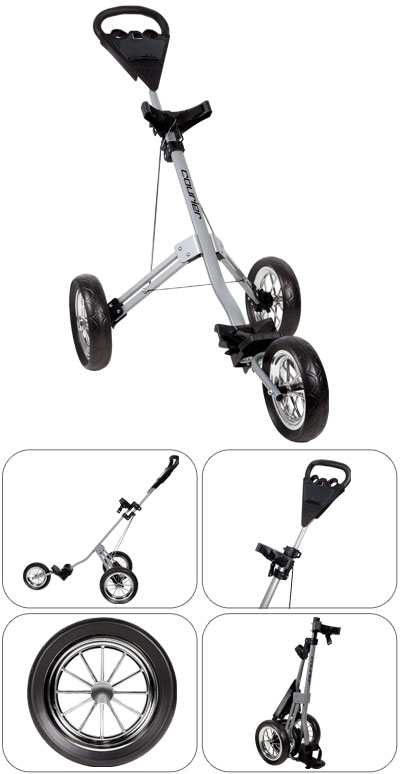 New Arrival
Courier Cruiser Golf Cart - 3 Wheel
$119.95
Durable aluminum frame
Two step folding design
Adjustable handle angle with ball holder
Reinforced duel shut design
Waterproof score card holder
Removable front wheel
Nylon bag strap with buckles
Wheels made with anti-skid tire tread
See Description and Features for more details.
Showing reviews 1 through 1 of 1
Barry Ruffner

said the following about this product on

02/06/17

I bought a Courier three wheel cart three years ago and used it a lot!! The wheel bushing just fell out and you can't really repair it. I got a great price at a local store. Since I'm not sure how long one should last, I'll probably buy another since I really liked it.